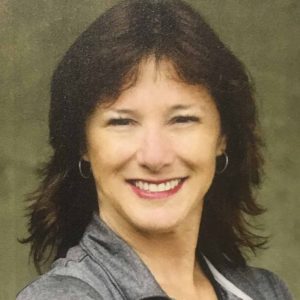 Our incredible massage therapist Catherine Duggan has resided throughout southern California and in 1978 her family decided to move to Long Beach where she enjoys living alongside her husband Pat and two sons, Sean & Dean. Catherine fulfilled her massage schooling at South Bay Massage College in 1999 where she received her Certified Massage Therapist License. Catherine furthers her knowledge by enrolling in current and informative massage seminars and courses to continually improve her specialized massage techniques. Catherine now has more than ten years of massage therapy knowledge and skill to help everyone with their kneading needs.
Catherine Duggan has been the exclusive Sports Massage Therapist for Alternative Body Maintenance Massage Therapy and was the prorietor of Signal Hill Athletic Center. Even with the challenges at work and in life in general Catherine has always been incredibly active in a variety of sports by participating and/or coaching sports like softball, basketball, soccer, skiing, and all types of water sports. With the desire to assist and help people in the course of their recovery due to any type of muscle injury Catherine has chosen to specialize as a sports massage therapist. Catherine believes her athletic experience and knowledge adds to her ability to treat a whole spectrum of pain and injuries one can receive from playing sports to ever day incidents.
Catherine's motto
Catherine's motto "A Massage with a Firmer Touch" has helped her clients tremendously with their ailments. Catherine's firm approach towards massage therapy and muscle work has shown great success in improving performance, facilitating healing, and reducing pain. Catherine's touch is very unique due to a combination of diverse massage and physical therapy techniques such as deep tissue, soft tissue, sports therapy, rehabilitation, swedish, stretch/strengthen, pregnancy and A.R.T./M.R.T. Catherine's goal is to have each and every one of her clients feel comfortable and welcome when they arrive for their massage and more importantly feel confident and certain her work will more than meet their expectations.